Ayurvedic Pain Killer Oil Formula
For centuries, people have turned to traditional medicine to find relief from pain. In understanding Ayurveda and Pain Relief, Pain is a complex and multifactorial phenomenon, and Ayurveda understands it as an imbalance in the body's energy flow. According to Ayurveda, pain arises due to a disturbance in the body's three doshas, Vata, Pitta, and Kapha. Vata is responsible for movement and is often the dosha most affected in pain conditions.
Introducing Bhoomi Secret's "Deep Relief" – The Best Ayurvedic Pain Killer Oil Formula.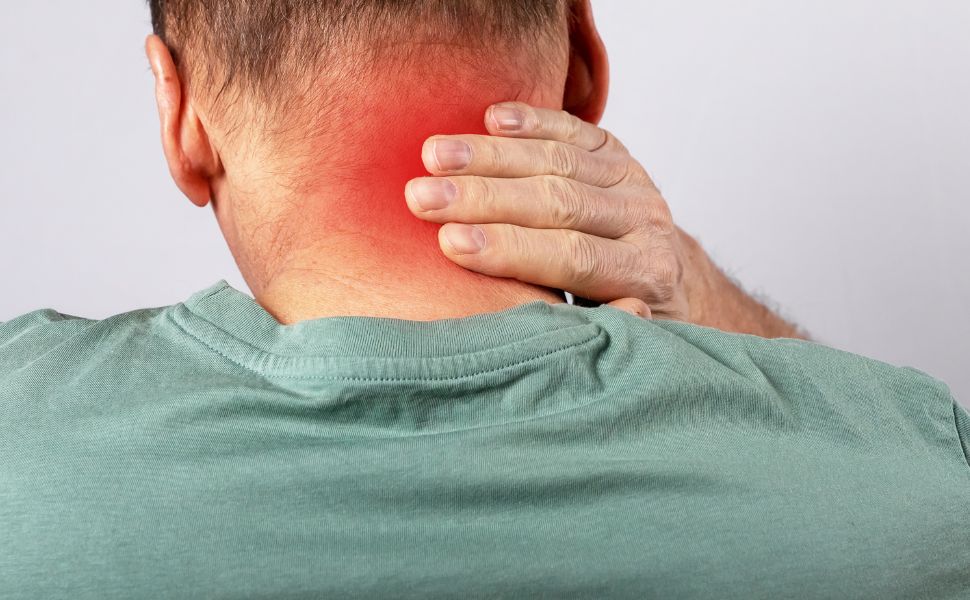 A Powerful Formula for Quick Relief
Bhoomi Secret's Phyto-Research formulation is the result of years of R&D. It's not just another pain oil, but a highly effective formula that provides quick pain relief. Only a few drops applied on the affected area gives a quick relief, and the oil is non-sticky, non-greasy, and non-oily, making it easy to use and apply.
Deep Relief is a highly effective UNIVERSAL PAIN OIL and provides quick relief from the discomfort.
The results are felt quickly, with pain alleviating from deep within in just 15-30 minutes.
For chronic pain, it's recommended to use it 3-times a day for an ultra-deep lasting effect, and to continue using it for 2-3 months for prolonged benefits.
Easy to Use:
The directions for use are simple, apply a few drops (3-5 drops) on the affected knee joint area and leave it to dry and relax.
Since essential oils are highly volatile, it dries very quickly and leaves no staining residue like other oils
No Massaging & No Rubbing, just simply apply and leave to dry for a few seconds.
Cautions:
It's important to consult a healthcare professional before using any new remedies, especially if you have a pre-existing medical condition or are taking any medication.
If you experience any adverse reactions, discontinue use and seek medical attention.
This natural remedy is not a substitute for medical treatment and should not be used as the sole treatment for menstrual pain.
FAQs
Is Deep Relief suitable for all types of pain? Deep Relief is effective for most types of pain, including muscle pain, joint pain, headaches, and menstrual cramps. 
How long does it take to feel the effects of Deep Relief? The effects of Deep Relief can vary from person to person. Some people may feel the effects immediately, while others may require a few applications to notice a difference.
Can Deep Relief be used during pregnancy? While Deep Relief is generally safe to use, it is recommended to consult with a healthcare professional before using any essential oil during pregnancy.
Can Deep Relief be used on children? Deep Relief is generally safe for use on children, but it is recommended to dilute the oil with a carrier oil before applying it to their skin.
Can I ingest Deep Relief? No, Deep Relief is for external use only and should not be ingested.
In conclusion, the use of ayurvedic pain killer oil formulas such as Deep Relief can be an effective way to alleviate chronic pain without the need for pharmaceutical drugs. The carefully selected blend of natural ingredients provides a safe solution for those looking to manage their pain in a more holistic way. By using high-quality, organic herbs, Deep Relief offers a potent and effective pain relief solution.
So, if you're looking for a natural and effective solution for your pain management needs, consider giving Deep Relief a try, you may be surprised at just how much relief you can achieve.
I've been using Deep Relief Oil for my knee joint pain and have found it to be very effective. While massage is not recommended with this product, I've still found it to be incredibly soothing when applied topically to the affected area. I appreciate that the ingredients are all natural and in line with Ayurvedic principles, which gives me added confidence in the product's effectiveness. Overall, I highly recommend Deep Relief.
Deep Relief is a remarkable oil that has helped me manage my knee joint pain effectively. What I love most about this oil is, it is 100% natural, easy to apply and absorbs quickly, leaving no sticky or greasy residue behind. With regular use, I have noticed a significant improvement in the mobility of my knee joint, and I can now engage in my daily activities without any discomfort or pain.
Ever since I began using Bhoomi Secret's Deep Relief Ayurvedic oil, I have experienced a substantial relief from knee joint pain. I have noticed a considerable decrease in inflammation and stiffness, which has resulted in improved mobility and an overall better quality of life. If you are looking for a natural and effective solution for knee joint pain, I strongly recommend giving Bhoomi Secret's Deep Relief a try.
DEEP RELIEF: Relief that lasts
Unique Pain Relief Oil  Formulation