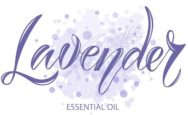 Item: EO-LAV30
Size: 30 ml
Price: Rs.750/-
 Primary Benefits
It helps to heal minor burns and bug bites. 
Taken internally, it reduces anxious feelings and promotes peaceful sleep
Useful for treating anxiety, insomnia, depression, and restlessness.
Aromatic Description
Powdery, floral, light

Collection Method
Steam distillation
Plant Part 
Flower
Main Constituents 
Linalool, Linalyl acetate, Ocimene

Country of Origin
Description
In ancient times, the Egyptians and Romans used Lavender Essential Oil for bathing, relaxation, cooking, and as a perfume.Add a few drops of Lavender oil to pillows, bedding, or bottoms of feet to relax and prepare for a restful night's sleep. It is a powerful antibacterial oil that can be used to treat various types of skin issues. It also exhibits powerful anti-inflammatory properties that can be used to heal skin rashes and irritation. This oil contains powerful antioxidants that purify and reduce pigmentation, dark spots, etc.
Uses
It has antimicrobial, anti-fungal, and antibacterial properties that make it a natural emollient.
It also helps relieve infection and softens the dry itchy skin. It saturates your skin with moisture and nourishment that starts healing your skin from the inner layer.
It reduces the itchiness of the scalp and reduces dandruff due to its anti-inflammatory properties. By improving blood circulation to the hair follicles, it stimulates hair growth. 
It  is one of the best sleep-inducing oils that promote natural sleep. The stress-relieving properties of Lavender oil ease your mind and calm your nerves. 
The powerful antioxidants present in it fend your skin from free radicals that are mainly responsible for issues like wrinkles and fine lines.
It can can heal minor wounds, cuts, and scrapes, due to its cooling properties, you can use it to treat skin burns and scars.
It is also a great pain reliever that helps relieve muscle pain and menstrual cramps.
The soothing and fresh scent of our Best Lavender Essential Oil makes it an ideal room freshener.
We can use this essential oil to repel bugs, mosquitoes, and other insects. It also soothes the stinging and irritated sensation caused by insect bites. 
Diffusion: Use 3-4 drops with 100 ml water in the diffuser and  gradually increase the drops with each use to find your suitable ratio.
Topical Use: Apply 1-2 drops to desired area. Dilute with a carrier oil to minimize any skin sensitivity.
Cautions
Possible skin sensitivity, always do a patch test before regular use. Keep out of reach of children and pets. Don't use during pregnancy and breastfeeding. Avoid contact with eyes, inner ears, and sensitive areas. Keep away from fire. For External Use only.