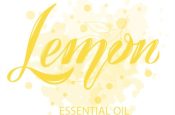 Item: EO-LEM30
Size: 30 ml
Price: Rs.750/-
 Primary Benefits
Cleanses and purifies the air and surfaces
Internal use naturally cleanses the body and aids in digestion
Uplifting, positive aroma
Aromatic Description
Clean, fresh, citrus, bright

Collection Method
Cold Pressed
Plant Part 
Lemon rinds (peel)
Main Constituents 
Limonene, β-pinene, γ-terpinene

Country of Origin
Description
Lemon essential oil is extracted from the peels of fresh and juicy lemons through a cold-pressing method. No heat or chemicals are used while making lemon oil which makes it pure, fresh and chemical-free. Lemon is a powerful cleansing agent that purifies the air and surfaces and can be used as a non-toxic cleaner throughout the home. It is frequently added to food to enhance the flavor of desserts and main dishes. When taken internally, it provides cleansing and digestive benefits.
Uses
Add Lemon oil to a spray bottle of water to clean tables, countertops, and other surfaces.
Lemon oil also makes a great furniture polish; simply add a few drops to olive oil to clean, protect, and shine wood finishes.
Use a cloth soaked in Lemon oil to preserve and protect your leather furniture and other leather surfaces or garments.
Powerful antioxidants in lemon oil give it deep skin cleansing and exfoliating properties.
It eliminates dead skin cells and impurities from your skin to give it a flawless & fresh appearance.
It acts as an anti-aging agent, it maintains the youthfulness of your skin by making it supple, soft, and clean.
You can use Lemon essential oil to clean kitchen cabinets, and bathroom sinks, and disinfect other surfaces daily. Its strong antibacterial properties make it an excellent surface cleaner.
Its anti-fungal properties can be used effectively against yeast infections, athlete's foot, and some other skin conditions.
It provides relief from cold and cough symptoms.
It is a natural pain reliever as it exhibits analgesic effects. The anti-stress & antidepressant effects of this oil are beneficial to treat body pain and stress.
It helps in scraping the unwanted oils from your skin and prevents the formation of acne.
It has certain components that help to lighten your skin naturally and reduce acne scars gradually.
Its antimicrobial properties help eliminate bacteria, fungi, viruses, and other germs.
Directions for Use
Diffusion: Use 3-4 drops with 100 ml water in the diffuser and gradually increase it.
Internal use: Dilute one drop in four fluid ounces of liquid.
Topical Use: Apply 1-2 drops to desired area. Dilute with a carrier oil to minimize any skin sensitivity.
Cautions
Possible skin sensitivity, always do a patch test before regular use. Keep out of reach of children and pets. Don't use during pregnancy and breastfeeding. Avoid contact with eyes, inner ears, and sensitive areas. Keep away from fire. Avoid sunlight and UV rays for at least 12 hours after applying the product. For External Use Only.